4 Ways Personalization Affects B2B Lead Generation
Attract the Right Job or Clientele:
NOTE:  Ralph Wunsch, Web Publishing Consultant for WriteBrain, Contributor Techinasia, provides today's Blog, 4 Ways Personalization Affects B2B Lead Generation.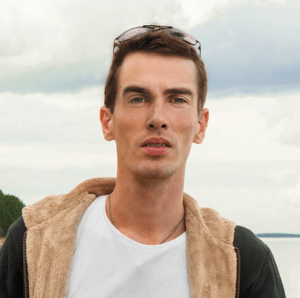 Ralph Wunsch is a web publishing consultant for Writebrain, a blog analytics tool. Located in South Africa, Ralph has accumulated a wealth of knowledge in online publishing, blogging, and online media management. Ralph's other interests include business, media, and pop culture.

__________
Personalization of communication almost always gets the attention of its intended audience. Marketing strategies using a generic approach that is intended to connect us with our intended audience no longer works. With the rise of inbound marketing, the marketing landscape has shifted from product or service-centric style to a customer-centric perspective.
From the consumer's point of view, a marketing strategy that displays an extra effort to be personal speaks on another level. Most of us want to believe that the sender wants to address our problem.
Keep in mind that personalization takes time to solidify. However, you can always start anytime, and the results prove to be worthwhile. Below are some of the benefits that personalization gives to B2B lead generation:
1. Build Relationships
Personalization is like extending your arm for a handshake. You want to start and maintain healthy relationships with the consumers. The goal is for them to become loyal customers.
Consumers have the power to ignore and block marketing efforts. Therefore, you have to find your way around the hurdle. By initiating a dialogue and potential relationship, the consumer will give you the chance to hear you out. One way to ensure a good working relationship is to study your buyer persona. Focus on their goals, values, challenges, and buying habits. Use all of it to measure the likelihood of successfully building the relationship.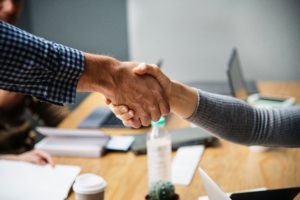 2. E
stablish Purpose
There is a lot of content out there, but not all of it is useful for the consumer. The marketing landscape is also shifting to a more predictive model than a reactive type.  Embracing the suggestions below will lead you to be one step ahead of the competition. Become the first in line to address consumer concerns and issues by implementing personalization efforts in your business.
With the assistance of artificial intelligence, you can now foresee where the market is going. You'll have a better time preparing in terms of rapid and vast changes.
In line with this, marketers are looking into the idea of smart or dynamic content. As an example, specific content can be tailored depending on the reader's geographic location.

3. Strengthen Customer Retention
Personalization makes your business memorable. When others remember you, it's a sign that you are leaving a lasting impression.  A recall of your conversations is the key to developing a returning clientele. You are giving them more than what your product or service offers.
According to research by Econsultancy, some loyalty programs became successful because of stable personalization programs.
Ultimately, customer retention is seen to be a consistent factor for a business' profit. The positive memory of your brand gives your business the advantage. In addition to earning the consumer's trust, you can also gain customer retention.
However, you have to find the thin line between personalization and being a little intrusive.

4. Increase Conversion
As you experience an increase in engagement, you will see the additional conversion. Consumers are responding to your personalized marketing efforts because they understand the value of your product or service. Benefits may be in the form of website traffic, social media engagement, along with unexpected possibilities.
Conversion is the sum of all your previous efforts. The process of influencing prospects to become clients also relies on the accurate targeting of consumers. A message not designed with the audience in mind produces poor results.  But know the specifics of your intended audience increases the likelihood of business success.
Marketers know that a strategy with a pinch of customization will make the customer experience better including opening more brand touchpoints. Use your analytics and data to plan out the personalization. Your focused attention on the data and a new plan will have your prospects converting into clients with seemingly less effort.
Click Here to Visit Elinor's Author Page
Book Packages Available ~ email: This email address is being protected from spambots. You need JavaScript enabled to view it.  

Business Agility and Personal Development Are Requirements for Success
Whenever you believe a plateau is achieved, seek out help for getting your next climb in order!
We have partnered with the following companies to assist with your business growth and meeting your goals.  
Full Disclosure:  Fees may be applied and I may receive commission through the links.
Tony Robbins is a Proven Authority for Personal Development
  HubSpot Sales  "Sell More and Work Less!"
Sales Hub – Direct OFFER: Inbound Selling Guide
The post 4 Ways Personalization Affects B2B Lead Generation appeared first on SmoothSale™.