Are You Adding Value to Client Services?
Attract the Right Job or Clientele:
In comparison to previous years, the accountant provided extraordinary value in his client services. Although tax time is never fun, the process was painless this time.
My Story
Given accounting is out of my league, much faith and trust go into presenting the tax planner with information. Fortunately, my sales experience includes reading body language and at times, hearing unwelcome implications. When it comes to monetary matters, one has to be careful that everything appears to be in order.
One accountant's words from the past remain forever in our memory. He is known for saying, "I can't advise you to do this, but some people would…" It was on to the next candidate the following year. In the meantime, our suspicion was confirmed. We heard on the news that the person in question was in jail for embezzlement.
Another tax specialist appeared to be knowledgeable. However, his fee dramatically increased year over year. By year three, the amount was outrageous. The increase was to the point that we suggested what we would pay. The amount was settled but left a bad feeling between us, and it was on to the next.
In comparison to the above experiences, today's recommendation proved to add much value to the conversation. The gentleman efficiently filled out the paperwork for the IRS, advised us about current scams to avoid, and gave easy to understand answers to questions asked of him.
Best of all, his fee is reasonable. In fact, the amount asked is almost 1/3 of the crazy amount requested about fifteen years ago. By the end of the meeting, I conveyed it was the best experience over all the previous.
Delivering value for a client takes place on many levels. For more insight read, 'How Do You Define Value?' 
Your Story On Adding Value to Client Services
The first meeting with a prospective client is the most challenging. You are essentially in the 'hot seat' until you prove yourself. Friendly and engaging conversation striving to get to know the other person or people in the room comes first. All the while, prospects are determining if you will ethically deliver what you promise, and for a fair amount.
Those who are desperate to make a sale will most often talk too much and say things known to be untrue. Furthering their career is far less likely than having to start all over by finding a new one.
In the past, have you:
Attempted to charge more than is reasonable
Provided questionable answers
Demonstrated excellence in service?
The only way for a salesperson or service provider to do well is to maintain a full pipeline along with client loyalty. An improved path is to differentiate yourself by doing the following:
Quickly resolve issues
Directly answer questions with honesty
Ask for input every step of the way
As your clientele sees your actions and behaviors to their liking, they will turn into your salesforce in disguise. For example, the way I met today's accountant was through the rave recommendation of a friend. When you add value to client services, sales grow in size and longevity. Best of all, you generate a returning and referring clientele.
Sales Tips for Client Services
At every meeting, ask for your client's perspective
Become familiar with each person's goals
Match your priorities and values with those of your prospects
When something does not sound quite right, decline the opportunity
Inquire about ideas while seeking the opinion of your client
Find agreement on how to approach solutions to problems
Concentrate on serving clients well; money is secondary
When you do deliver excellence in service, the sales are continual
Express appreciation for the opportunity to do business
Celebrate Success!
         

Book Packages Available ~

email:

This email address is being protected from spambots. You need JavaScript enabled to view it.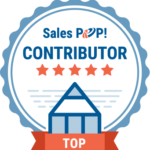 The post Are You Adding Value to Client Services? appeared first on SmoothSale™.