Children's books: working together-part 1
Hi everyone,
Today we have the great pleasure of talking with  Professor Melissa-Sue John.  This is the first part of her interview. The second part will be posted soon. You're going to love all she has to share with us.
Thank you so much for chatting with me today, Melissa-Sue. I'm thrilled to have you and to discuss your wonderful  children's books.
Did you always want to be an author?
Melissa-Sue: No. I just wanted to be a professor because I loved to teach. Then by the end of graduate school, I felt the desire to aspire to be a published author. I drafted several novels but never finished any.
I've read and reviewed one of your books. You are most gifted.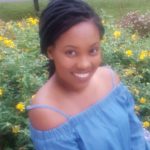 Melissa-Sue John
 Can you describe a couple of your favorite  children's books you've written?
Melissa-Sue: Olivia Travels uses rhymes and homonyms that teaches different ways that people commute. This is one of my favorites for two reasons. First each picture depicts a family memory (e.g. we visited London, Florida, and New York). Second, this book was illustrated by my little cousin whom we love and appreciate very much. Olivia Connects teaches the ways that people communicate and the devices that we used present, past, and by those with physical challenges. This is one of my favorites because it is very inclusive of race, gender, and ability. Things We Wear teaches children the when, where, and why were wear different things. This is one of my favorites because it is bright and colorful, filled with multicultural images and shows that variety is the spice of life.
I'm looking forward reading more of your work, Melissa. No doubt I'll love them.
Thank you for spending time with me today for the first part of my interview, Deanie. We had fun together."
copyright 2017: Deanie Humphrys-Dunne
reblogged from dhdunne.blogspot.com
The post Children's books: working together-part 1 appeared first on deaniehumphrysdunne.wordpress.com.
By accepting you will be accessing a service provided by a third-party external to https://authorsdb.com/