Do Role models help?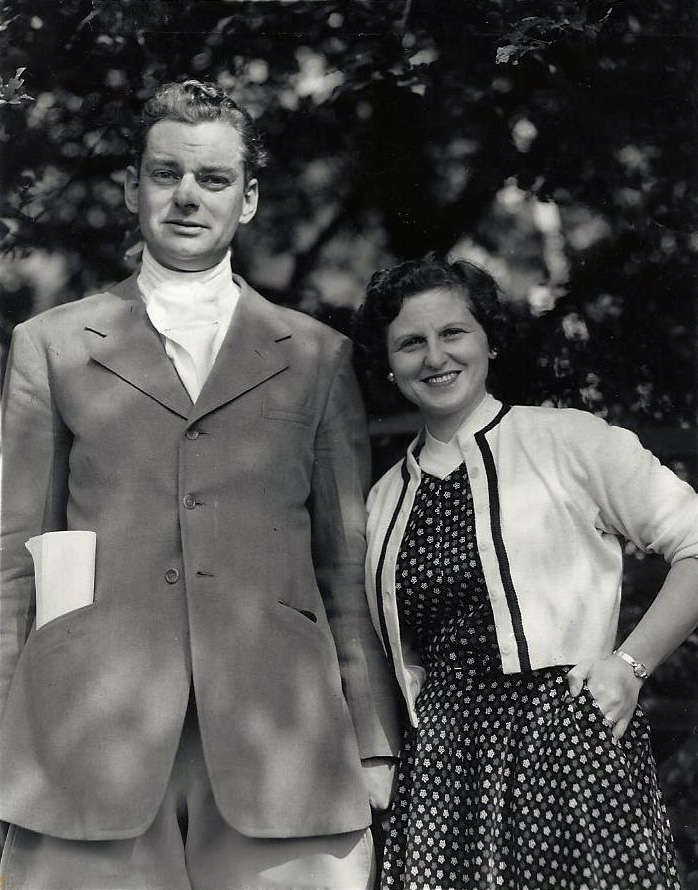 You may know when I was growing up, horses were my passion. My big dream was to become a champion equestrian, against the odds. I have a handicap which affects my legs so it was an obstacle to overcome. I am blessed to say my dreams came true and role models helped.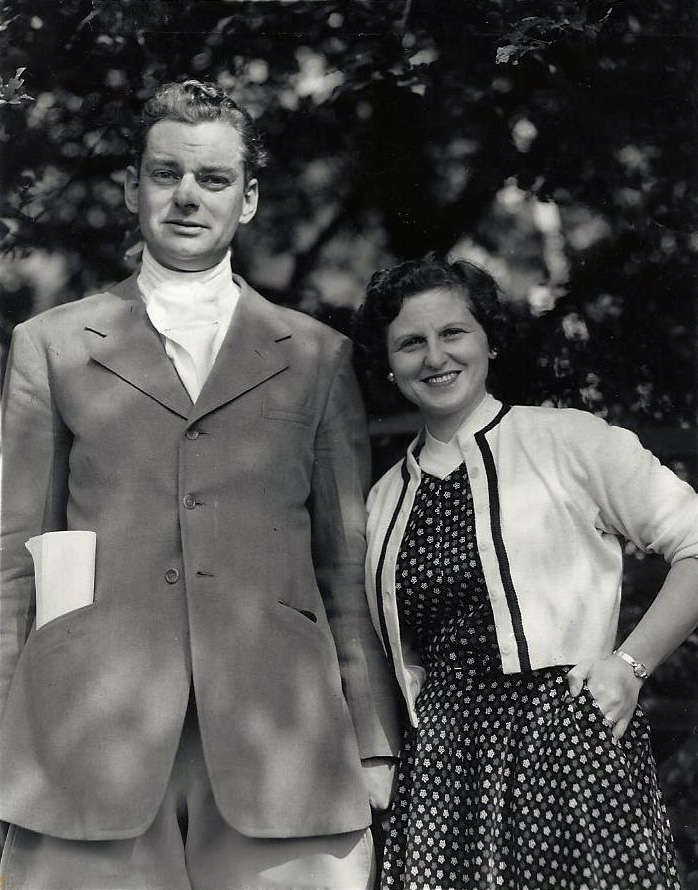 Mom and Daddy at Sweetbrier Picture included in "My Life at Sweetbrier."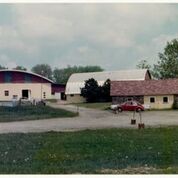 Sweetbrier, showing the barns and indoor ring on the hill.
It doesn't matter what your passion is-horses, baseball, swimming, dancing or anything else. Of course, you must practice to polish your skills. I rode my horse or pony every day. At first the goal was to stay on the pony and avoid entering the kitchen covered with mud. My poor mom would say, "Oh, did you fall, dear?" I'm sure she knew the answer to that question, but she was the sweetest Mom ever and she always careful to hide her concern when I had a mishap and landed in the dirt. She was a great role model in every respect. She loved us unconditionally. She worked tirelessly to keep our big Victorian house immaculate, work at our jewelry store, do all the bookkeeping for our household, the riding school, and the store and so much more. Our dad was the same. Both parents set goals and worked to achieve them. They never failed to persevere through any situation, including the loss of a baby, recovering from a barn fire and much more. Our parents were amazing at showing us how to handle any situation with grace.
I admired any rider who showed good sportsmanship because it's more challenging to lose graciously, than to win, I think. My sisters were role models because they were talented riders. one . One of our dad's favorite sayings was "You have to take the bitter with the sweet." This was a difficult lesson for me to master. I'd get frustrated when I worked hard and didn't win in competitions. But our dad said if I kept trying, I'd get there. He told me certain things would take longer, but it didn't mean I couldn't do them. He always said, "You can do anything you want if you persevere."
When I taught horseback riding for my parents, I loved when one of our students said I was their role model. It reminded me even when you have obstacles to overcome, even the small victories are worth the effort.
In closing, I'd say good role models are great motivators. Find someone you admire because of their actions and their accomplishments. For example, Derek Jeter, Aaron Judge, and CC Sabathia aren't only marvelous athletes but they help others by introducing young people to baseball and encouraging them. They prove you don't have to win a game on the baseball field to be a champion. The example you are to others is essential. Like Derek, CC and Aaron, be the best you can be at whatever you love. If you do that, you'll be proud of your accomplishments.
copyright 2019: Deanie Humphrys-Dunne
The post Do Role models help? appeared first on deaniehumphrysdunne.wordpress.com.
By accepting you will be accessing a service provided by a third-party external to https://authorsdb.com/