Do You Believe In Yourself?
Attract The Right Job Or Clientele:
Note:  Ari Shaffer, MSE and Author, Writer & Consultant provides today's Guest Blog story, Do You Believe In Yourself?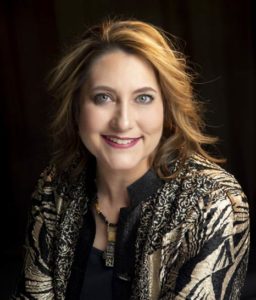 Aricia Shaffer
Visit: BooksbyAri and Aricia Schaffer.
Do You Believe In Yourself?
One of the unintended consequences of the self-improvement movement is that we assume something is "wrong" with us. We tend to not believe in ourselves.  I propose that there is a gift in who we are, even when we have been told, that there's something wrong with us. 
As a child, I wanted to investigate everything. I had a passion for discovery and for writing about my experiences. In today's climate, I likely would've been labeled ADD – my passion and curiosity seen as a deficit.
One of the lies we frequently hear is that we must choose one thing and focus on that as our career from high school through retirement. The fact is, most people will have about twelve different careers. Does this translate to the  idea something is wrong with you?  The more creative you are, the more you have to believe in yourself.
Believe In Yourself: The Opposite of Something Is Wrong With You
The shifting and reinventing do not make you flighty; it speaks to your adaptability. Beyond that, a broad range of experiences leads to innovative thinking and an extraordinary ability to problem solve.
Our society tends to outline shoulds and expectations for us. We instead need to be taught to discover our true nature. Our innate nature is much more than the things for which we are passionate about. Passions are those shiny things that pull us in. Our nature, however, is more profound and gives more reason to believe in yourself.
For example, my nature is to explore academically.  My nature makes me a fantastic researcher. It lends itself to the ability to see things from different perspectives. Looking only at my passions for clues as to what career I should choose led me on a wild goose chase because I'm passionate about everything. It was acknowledging my true nature as an academic adventurer that helped me find my career as a writer.
Our perception depends a great deal on how we define things. Da Vinci explored a great many things. He laid the foundation for modern discoveries and has inspired millions. He was one of my favorites growing up, and I often relished the opportunity to learn more about him.
I recently saw an exhibit at a museum featuring Da Vinci's work. At the end of this expansive experience, was a small book surrounded by glass. The book was opened to a page written in a language I couldn't read. The explanation on a plaque next to it said that near the end of his life, Da Vinci considered himself a failure, often writing to a theme in his journals – "Tell me if I ever did a thing."
Believe In Yourself!
If you are someone who can't choose one thing, it doesn't mean you're a failure. If you are intellectually curious and "can't stick with anything," it doesn't mean something is wrong with you. It merely means that you have a dismissed gift. The trick is not trying to fix it but instead, learning to embrace it.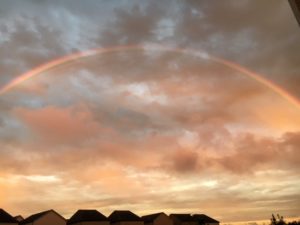 Believe You Can And You Will
Transform believing 'something is wrong with you' to what's right with you!
I have had a highly fulfilling career path. I've helped people along the way, stretched my creative wings, and found some wisdom. I've been a psychotherapist, a candy maker, worked in respiratory therapy, and a warehouse. I have been a painter, an artist, a public speaker, an addictions counselor, and the founder of a non-profit. I've written an award-winning novel and now work as a blog and content writer.
Looking back over my life, I often remember being told to pick one thing and stick with it. I'm so glad I didn't. As Sebastian Stan says, "Embrace your differences and the qualities about you that you think are weird. Eventually, they're going to be the only things separating you from everyone else."
__________________
For Additional Insights:
Visit Elinor's Amazon Author Page by clicking this link.
Blog and Article Posts by Elinor:
A Career With Detours
Are You Ready To Create New Statistics?
Do You Have A Personal To-Do List?
Sales Tips:  Do You Believe In Yourself?
Prepare for next steps with a positive mindset
Create a flexible plan 
Be willing to move with trial, error, and learning from error
Take an occasional calculated risk
Acknowledge that negativity is a a sign that you are onto something good
Avoid having someone need to ask, do you believe in yourself?
Each evening analyze what worked best and what needs revision
Every morning re-strategize and implement
Commit to daily learning
Celebrate Success!
——————
Resources on this topic:
Be Full of Yourself; The journey from self-criticism to self-celebration, by Patricia Lynn O'Reilly  and Untamed, by Glennon Doyle Take-Aways:
Focus on what you return to again and again.
Realize your gifts may be different from what society values.
Reframe negatives.
It's fine to acknowledge passions, but crucial to accept and embrace your true nature.
Sales Tips:  
Believe In Yourself
Practice positive thinking
Realize that negative commentary is a signal you are onto something special
Nothing is impossible with a flexible plan and determination to succeed
Statistics are temporary awaiting the new ones
Use errors as your learning guides
Study the material interests you
Listen to your intuition and follow your passion
Create multiple streams of income that complement one another
Celebrate Success!
Today's Guest Blog is provided to help you achieve

The Smooth Sale!




RESOURCES FOR PERSONAL AND BUSINESS GROWTH: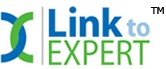 "It is not who you know – it is who knows you and what your expertise can do for them plus understands the value of hiring you." Visit LinktoEXPERT.
Women's Information Network (WIN) is an education-and-event-based Global Community of Women Helping Women Live Their Best Lives through Celebration, Self-Improvement, and Service.
Women's Information Network (WIN) is an education-and-event-based Global Community of Women Helping Women Live Their Best Lives through Celebration, Self-Improvement, and Service.

Visit Webtalk

:
Stuck at home like everyone else?  Check out the WebTalk one-stop platform to build your marketplace and grow social connections.  Sync and syndicate your apps.  Showcase your talent, brand, and offerings; connect, and earn money. The platform is in beta format so now is a great time to join!  Click this link ~  earn.webtalk.co/6790675 No cost to join!


Powered by Intellum, providing expertly curated content on the most sought after topics. 

EntrePerks  

                      
The post Do You Believe In Yourself? appeared first on SmoothSale™.
By accepting you will be accessing a service provided by a third-party external to https://authorsdb.com/