Do You Know House Guests Model Client Meetings?
Attract the Right Job or Clientele:
Being a house guest is very similar to preparing for client meetings. Only most visitors do not think ahead in this sense. The error is they focus solely on their vacation and themselves. A friend shared her experience that gives valuable lessons to be applied to meetings.
My Story via Janelle
As I heard Janelle relay her story about visitors, I knew a blog was in the making! Upon being asked which airport is best, Janelle said that one was nearby and only fifteen minutes away. Further explanation conveyed that the other is thirty minutes away with heavy traffic added to the mix. To Janelle's dismay, her suggestion was ignored.
With good humor, the guests were picked up and driven back to Janelle's place. Only after the fact did she realize the guests were staying four nights and five full days instead of the anticipated two nights. It meant she had to postpone work or fit it in when everyone was asleep. But the worst part for her was the non-stop talking. The guests left no time for input or differing thought.
By the fourth day, Janelle did get a couple of sentences in, but not to the favor of the guests. Dialogue and discussion of varying perspectives were unwelcome.
Last but not least, Janelle was expected to drive the guests around for sight-seeing and a visit to their family. By the time it was all over, my friend was sleep deprived and felt like a zombie.
How does any of the above apply to client meetings? You can tell that the guests are self-serving. Little thought was given to the host, Janelle.
The number one strategy for successful sales is fully listening to what clients are saying. Similar to being a guest and expecting to be picked up at an airport, ask for their preferences upfront and pay attention. Oblige every request you can. For those that are not doable, state why you are unable to act accordingly. When one puts sales on a higher plane, the principles may be applied to social situations, too.
Your Story
Consider these communication points: 
After the small talk, ask what's on the client's mind.
When multiple people are in the room, gain everyone's insight for a broader perspective.
Seek out areas of agreement and strive to negotiate a plan.
Conversations should never be a one-way street. Be engaged and engaging at all times. Share experiences as the opportunity arises. Watch for body language and facial expressions. Should anything look out of the ordinary, ask for questions.
After you answer questions, ask if more insight is needed or if the client is satisfied. And when on interviews, job seekers should behave in the same manner as described for client meetings.
When clients agree to an hour meeting, look at the clock when the time is close to the end. Be sure to leave within their allotted time. Overstaying your welcome is never a good idea. However, before you depart, ask for a date to reconnect.
Doing all of the above confirms your interest in doing business and encourages the people in the room to do business. Last but not least, write a thank you email and send an e-card to stand out from the crowd.
The end goal for any visit should be all parties satisfied, happy and looking forward to the next get-together!
Sales Tips for Client Meetings
Thank everyone for their help on the way to the meeting
Thank those meeting with you for their time Inquire as to why you were invited in for a meeting
Observe facial expressions for where both pain points and excitement reside
Ask questions based on your observations and what you hear
Confirm what you hear and see
Ask for clarification when needed
Gain everyone's insight at the client meeting
Thank everyone in the client meeting for their time and everyone you encounter on the way out.
Write a thank you email recapping the highlights of the meeting
Send a thoughtful e-card to show appreciation of time well-spent
Our mission is to help you achieve The Smooth Sale!
         

Book Packages Available ~

email:

This email address is being protected from spambots. You need JavaScript enabled to view it.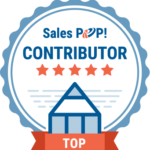 Visit EntrePerks for discounted proven services to assist with your business growth and goals for 2018.  
The post Do You Know House Guests Model Client Meetings? appeared first on SmoothSale™.