Do You Share Reward with Your Network?
Attract the Right Job or Clientele:
One of the more difficult transitions a salesperson can make as they enter the world of entrepreneurship is to share. The sharing refers to introductions, opportunities, networks, articles, and just about anything else that comes to mind. It is the complete opposite of the highly competitive sales environment.
My Story
My initial experience included concern over whether the sharing might damage my effort. But the opposite proved to be true and is history. With that said, some people are still stuck in the old mode of thinking. They belong to groups but are reluctant to share the good work of others. When we embrace collaborative efforts the visibility of everyone greatly expands.
The sharing isn't just for re-posting but may also apply to varying methods. We can refer people in our network to one another. When we do provide an introduction, generally speaking the recipient remembers. Down the road the favor is returned to us.
As we come to recognize those who regularly repost our information, becomes the time to ask if a conversation will be of interest. The same is true when introductions arise. Speaking live allows us to get to know one another better. In the moment, we recognize how we may further assist one another.
This past week, I shared my sales experience in a different manner with two individuals. In anticipation of a phone call, I visited their websites. It's unusual, but I saw where suggestions were in order. One person said he will give it thought as he appreciates the idea. The other person said she will absolutely implement the change! Not all ideas are right for another, but at the very least they appreciate time devoted on their behalf.
The more we share will encourage testimonials. The glowing statements appearing in front of the right eyes will produce offers for media interviews. And the cycle continues. Ultimately we come in contact with the right collaborative partners and clients. The last step is to let each person know the outcome of the thoughtful introduction sent your way. It's a form of follow-up that many overlook, but is essential for continuing the collaborative cycle. Everyone enjoys knowing they were of service, and a kind note encourages further help.  The entire process is relationship selling at its best.
Your Story
Being open with your insights will attract more interest in your work. Use the opportunity to mentor younger people in your posts. While in conversation, think of others who may also find it beneficial to come in contact with the people you meet. As the dialogue develops and ideas come to you, share them. Not every thought will be appropriate, but people appreciate your trying. It's similar to the law of attraction. The more you give, the more likely you will be the one to receive.
In your quiet time think about whether you:
volunteer introductions
share posts
offer ideas
Is it possible to increase your activity in these regards? Should your answer be yes, then create a plan of action for improving your generosity. Experiment with the plan. Monitor the numbers of people asking to connect with you and the new referrals that arrive. It may take several months, but with a committed effort, you are likely to see an increase in activity. By the end of the year, you will know whether it is all worthwhile.
Sales Tips to Share
Read articles and share the ones you like
Repost the tweets that motivate or inspire
Be attentive in conversation for making appropriate introductions
When reviewing website or postings for someone offer suggestions
As ideas arrive in conversation, offer them
Follow-up with people to learn of satisfaction with your idea or introduction
Commit to reposting at least once per day
Monitor the growth of your followings
Should everything work as you expect, continue the effort with vigor
Celebrate Success!
Our mission is to help you achieve The Smooth Sale!
         

Book Packages Available ~

email:

This email address is being protected from spambots. You need JavaScript enabled to view it.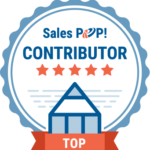 Visit EntrePerks for discounted proven services to assist with your business growth and goals for 2018.  
The post Do You Share Reward with Your Network? appeared first on SmoothSale™.
By accepting you will be accessing a service provided by a third-party external to https://authorsdb.com/