Do You Want A Popular E-Commerce Website
Attract the Right Job or Clientele:
NOTE:  James Patterson is the Head of Business Development for Transcosmos and provided the E-Commerce Website Infographic below.   He oversees business development and sales and marketing initiatives.  James also manages a team of sales professionals and consultants. Please scroll down to view the informative Infographic.
Online shopping has become the norm due to advances in technology and the changing consumer preference and behavior. But for an online store to be successful in this competitive landscape, it's not enough to have the most sought-after products or services.
An e-commerce website also requires an impeccable interface. The site will have users staying longer and maximizing their experience. This means knowing which elements should be present and having a user-friendly design.
With online shops popping up left and right, take the right steps to create an e-commerce site for your business to help it prosper. Let this infographic from Transcosmos be your handy guide to achieving success.
These tips are provided to help you achieve The Smooth Sale!

Business Agility and Personal Development Are Requirements for Success
Whenever you believe a plateau is achieved, seek out help for getting your next climb in order!
We have partnered with the following companies to assist with your business growth and meeting your goals.  
Full Disclosure:  Fees may be applied and I may receive commission through the links.
            
Book Packages Available ~

email:

This email address is being protected from spambots. You need JavaScript enabled to view it.

  
Sales Hub – Direct OFFER: Inbound Selling Guide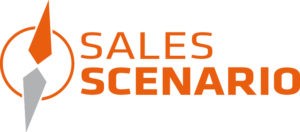 The post Do You Want A Popular E-Commerce Website appeared first on SmoothSale™.