How Do You View Customer Care?
Attract the Right Job or Clientele:
Some businesspeople disregard the importance of customer care. It is the attention to both the details and people that differentiates the successful.
My Story
It's safe to say that everyone will routinely make a purchase. But most overlook the free sales training. Lessons from the transactions alert us to what we are to avoid.
Examples of Poor and Good Customer Care
1. The non-functioning link 
Numerous attempts to fix my link were fruitless. Customer service later admitted that the service is no longer available.
Improved Approach:
     A.  Notify consumers when a partnership ceases to exists
     B.  After 90 days stop notification that a service ended
2. The Blog Feed Stopped
My blog feed failed to distribute on two different sites. Customer care was worlds apart on helping to resolve the issue.
     A.  The first representative declared that the reason for dropping me was my inactivity for five months. Upon realizing this isn't true; she gradually began to help.
     B.  The second supplier volunteered to look into the matter. My feed was first verified.  Next, a conversation was held with the technical team. Within 24 hours, my blog feed was working well and continues flawlessly today.
3. Transportation Reservation Postponed
It's usually bothersome to put transportation on hold, and worse when a hefty fee is included. A private bus service offered that I select new seats when the time is right. Once the new selection was made, customer service called to let me know the early bus was canceled but I was being transferred to a mid-morning bus. The later bus is typically more expensive but was offered at the same price.
How you view customer care determines future business.
As you can tell from the above descriptions, customer service either seeks to lay blame or accept responsibility.  It is the second option that encourages a loyal clientele along with testimonials and referrals.

Your Story About Customer Care
Do you take into serious consideration the perspective of others?
The question applies to being a sales representative of a company or the CEO of an organization. The perception of you determines if loyalty will remain or if people will walk away. Therefore, be sure to get into the mindset of clientele by asking questions. Then be motivated to take appropriate action.
If you ignore issues, clientele will walk. The worst is when poor testimonials are provided online. Recognizing what clients view as troublesome, eliminates wasted time and provides the direct route for the fix.
Review past behaviors and acknowledge if you:
Check back after the sale to inquire about the level of satisfaction with a purchase
Offer to resolve issues immediately
After the fix, check in again to ensure you are on the right track.
Once your clientele sees that you care about them, they will reciprocate with loyalty, testimonials and referrals, and a full pipeline of possibilities.
Sales Tips for Customer Care
Every meeting and every sale verbalize your appreciation
Every month verify links and websites, and that messaging is correct
Notify customers upfront of changes that will affect them
Should you be the one to revise, eliminate extra fees
Create, maintain and make obvious the value in your service
Quickly respond to client concerns and questions
Avoid laying blame for something not working correctly
Reward clients who point out where improvement can be made
Develop long-term relationships with everyone you encounter
Celebrate Success!
            

Book Packages Available ~

email:

This email address is being protected from spambots. You need JavaScript enabled to view it.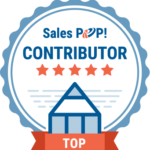 Visit EntrePerks for discounted proven services to assist with your business growth and meeting your goals.
The post How Do You View Customer Care? appeared first on SmoothSale™.
By accepting you will be accessing a service provided by a third-party external to https://authorsdb.com/