How to Kick Off Your Small Business Dream
Attract the Right Job or Clientele:
NOTE:  Rocky Chan, lawyer and business consultant, and Co-Partner of EnterPh, provides today's guest blog.
Mr. Chan excels in corporate formation, immigration procedures, and client relations. His success reaches over 200 multinational clients across a wide range of industries. Rocky's skills were honed by his career with some of the country's top law firms and his craft in the field of foreign investment consultancy in the last seven years.
________
Employees who have experienced working the daily grind sometimes dream of having a business of their own, regardless of size. Many people long to be free from the pressure and monotony that we usually associate with corporate life. A sizable percentage also try to save up for a planned business ahead of their retirement age.
Even students (read: the inception of Facebook by Mark Zuckerberg while at Harvard) dream of becoming the next prominent entrepreneur or innovator, too. The bottom-line is people from all walks of life dream of seeing their business ideas someday come to life.
The prospect of venturing into an unknown world can be overwhelmingly scary. It may be safe to say that no business owner can escape this kind of predicament. Keep in mind that all businesses start from scratch. How they reach success may or may not be a secret. With this article, we offer some honest-to-goodness guidance and inspiration as you set out to live your business dream.
Planning is a driver of success.
1. Create your business plan.
In business planning, you will need to define and identify:
Your vision (intended result)
Mission (reason for your company's existence)
Objectives (goals you want to achieve)
Strategies (your objectives' general framework)
Action plan (small baby steps for each purpose).
The business plan doesn't have to be very technical or written with a business school quality. But the program should outline your ideas so that it will be easier for you to visualize and execute.
2. Draw up a budget plan.
Every business goal is to go low on costs and do well profit-wise.
Two factors enter the picture:
The realistic cost to take your business off the ground.
The maximum amount of cash on hand you can spend.
Fortunately, in this age of technology, you can set up a business without securing large sums of funding from the bank or investors. All you need to get started are a domain name and your business idea.
Ideally, you should allow an extra 20% on top of your monthly budget. This amount will form part of your incidentals, reserved for unforeseen expenditures. Be sure you separate your business funds from your personal accounts to avoid confusion in auditing matters.
3. Decide on your business's entity type.
Most small businesses begin as a sole proprietor as a cost-saving measure. Additionally, there is less required paperwork for filing. Monetarily speaking, putting up a sole proprietorship gives you cash savings as you evaluate the viability of your business venture.
Tip:  One way to help you increase your chances of having a winning business is to seek the wisdom of fellow entrepreneurs. Leverage their enthusiasm in talking about their business, while you learn the do's and don't's to apply to your own.
4. Get your business online.
People are connecting by leaps and bounds on online platforms. Your business shouldn't be left behind in the trend. Whatever type of company you have, you will need a website by today's standards.
Websites are especially helpful if you have an online business. You can form a tie-up with an online shopping store for a minimum fee. The benefit is to witness greater exposure of your brand. Another idea is to blog to bolster your business.
Read about web publishing, SEO, content marketing, and everything else related to blogging. Come to understand how pushing out blog posts makes your business more visible and reachable to the market.
5. Find time to test your business. Have you ever seen a soft opening of a restaurant business? The idea is to test out the different facets of the business. Aspects can include cooking procedure, menu type, pricing or a location before a formal introduction to the public.
Doing a soft opening, soft launch, or a dry run of your business will give you valuable insights as to the market's perception of your business. The strategy provides insight on operations to improve. Similarly, your website will need testing to determine what else you might have missed.
These are all simple, practical steps that you can implement. Best of all, it will not cost too much concerning resources, including time, money, or energy. The incremental results can help you decide whether your dream business is something that has potential to grow. 
When your plan appears valid and likely to succeed, put your heart and soul into it and nurture 100%.  Bringing your ideas to life is the turning point for business success.

Click Here to Visit Elinor's Author Page
Book Packages Available ~ email: This email address is being protected from spambots. You need JavaScript enabled to view it.  

Sales Tips for Your Business Dream
When your business dream appears on a daily basis, create a plan
Be willing to learn from peers and associates
Only accept advice in alignment with your values and priorities
Observe errors of others so that you may avoid the same
Before quitting a job be certain there is no possibility of advancement
Create a plan of action for your pending business in the evening while still employed
Double-check daily living expenses and savings versus the necessary expenditures
Create an initial marketing plan in addition to your business plan to get started
Be flexible for revisions and unexpected learning experiences
Celebrate Success!
Today's guest blog is provided to help you achieve The Smooth Sale!

Business Agility and Personal Development Are Requirements for Success
Whenever you believe a plateau is achieved, seek out help for getting your next climb in order!
We have partnered with the following companies to assist with your business growth and meeting your goals.  
Full Disclosure:  Fees may be applied and I may receive commission through the links.
Tony Robbins is a Proven Authority for Personal Development
  HubSpot Sales  "Sell More and Work Less!"
Sales Hub – Direct OFFER: Inbound Selling Guide
Today's blog is provided to help you achieve the Smooth Sale!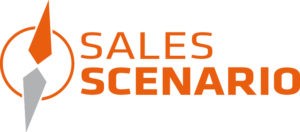 The post How to Kick Off Your Small Business Dream appeared first on SmoothSale™.