Recognize to Be Recognized
Attract the Right Job or Clientele:
Note:  Today's blog post with a slide show for developing an engaged employee culture is provided by Point Recognition
Similarly, when you recognize your clients in the form of appreciation, client loyalty increases, too.  Enjoy the presentation!
________
Intro Companies with a solid strategy to recognize members of their team enjoy stronger engagement, increased employee morale, a devoted spirit of customer service, and lower turnover rates. If you treat your employees as if they were your best customers, they will become loyal brand advocates who are more engaged with your customers and your business as a whole. There is something interesting that happens when you give praise to your employees and in doing so; it doesn't have to come with breaking the bank. Here are 20 creative (and affordable) ideas for employee recognition provided by Point Recognition. You can view the slideshow below.
20 Creative (And Affordable) Ideas For Employee Recognition created by
Point Recognition
Author Bio Kelly Chesterson is the Vice President of Operations for Point Recognition. Kelly holds a Master of Business Administration degree from Baldwin-Wallace College and is a Certified Engagement Practitioner. She has worked in the reward and recognition industry for more than eight years.
Following these guidelines will lead you to the Smooth Sale!
Send us your sales related questions to This email address is being protected from spambots. You need JavaScript enabled to view it.This email address is being protected from spambots. You need JavaScript enabled to view it..
Book Packages are available and mayInclude Conference Speaking and/or Team Training. 
Click Here to Visit Elinor's Author Page
           

Visit EntrePerks for additional service to assist with business growth.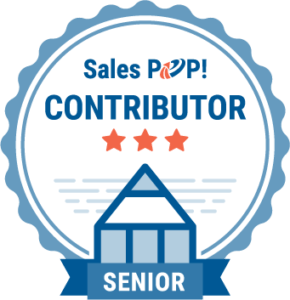 Share on Facebook
The post Recognize to Be Recognized appeared first on SmoothSale™.