Regain Focus to Achieve More
Attract the Right Job or Clientele:
At times, our work and our focus are disrupted due to uncontrollable circumstances. The difficult part is getting back to what we hold important, especially when the interruption takes longer than expected. Lengthy disruption is the point where we are to re-examine our priorities. When we face major challenges, the thought of quitting may occur, but that's rarely the answer. For additional ideas read a previous blog entitled "Plan B."  And another blog, "5 Steps to Keep Your Business On Track." 
My Story
An exciting offer is mine, but unfortunately, the progress is slow. Multiple unexpected and unrelated events stole my focus from what I wish to complete. Fortunately, each circumstance was methodically taken care of and put to rest. But as the many interruptions continued, the progress on my desired work came to almost a screeching halt.
Returning to the project with a clear mind was very difficult. It was necessary to re-examine where I was, and if I wish to continue. Recognizing my enthusiasm for the original assignment, I thought back to how I handled similar projects that went before. Accordingly, I choose to commit myself to a specific amount of work each day. At last, I am making good progress and expect to complete before the year ends.
My current plan is, if for some reason another distraction pops up, I will make up the lost time in the evenings and on weekends. I am committed to the deadline. By working backward, milestones and goals are set for the months and the weeks ahead in addition to the daily goals. This plan of action is what always helped me to achieve not only my target but to surpass it. Setting the goals and milestones with dates attached, enable me to keep a sharp focus on what it is I wish to achieve next. As time moves forward, I continue to reset those to reflect future achievements and incorporate some of the newer trends.

Your Story
No doubt you have been interrupted in your work, too. To prevent a major loss of time and effort in the future, take time to consider how you handled disruptions of the past. Could your effort be improved in preparation of future distractions?
Think about:
Did you lose an opportunity due to the interruption?
Were you able to get back on track without difficulty?
What measures of precaution may you take to maintain focus should a disruption occur?
Another consideration is future growth. At some point, you may wish to consider taking on a partner or employees to help with additional endeavors and tasks. Or you may research highly regarded services to help get you through the mundane more efficiently. EntrePerks offers partners with some well-known business services that increase efficiencies at a discounted price. It's also a good idea to speak with peers as to how they handle disruption to see if they have any recommendations or referrals to make. Preparation for maintaining focus on your career and business is the best method of all to stay ahead of the curve.
Sales Tips
Prioritize projects
Set goals for completing each project
Include a completion date with each goal
Prioritize the goals.
Create and prioritize a task list for each goal
Set a completion date for each task
Hire help as needed
Research software and tools to make progress more efficient
Determine when the time will be to take on a partner or hire employees
Celebrate Success!
Following these guidelines will lead you to the Smooth Sale!
P.S. Send us your sales related questions to This email address is being protected from spambots. You need JavaScript enabled to view it.This email address is being protected from spambots. You need JavaScript enabled to view it..
Book Packages may Include Conference Speaking and/or Team Training ~ Call 408-209-0550.
Click Here to Visit Elinor's Author Page
         

Visit EntrePerks for additional service to assist with business growth.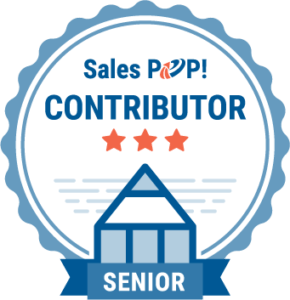 Share on Facebook
The post Regain Focus to Achieve More appeared first on SmoothSale™.