Review of Bees Like Flowers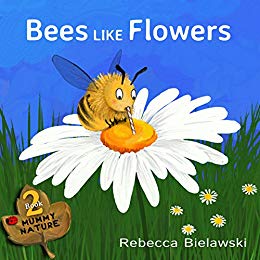 5.0 out of 5 stars Absolutely adorable illustrations and story. Perfect for little ones!
Reviewed in the United States on January 10, 2020Format: Paperback"Bees Like Flowers" is adorable and engaging for little children. The illustrations are adorable and the text is easy for them to understand. The story explains what bees do and why flowers like them. It's an important nature lesson for little ones and they will love reading or hearing the story over and over again. Congratulations to the author for your wonderful book. A five-star read.
Review by children's author Deanie Humphrys-Dunne
copyright 2020: Deanie Humphrys-
The post Review of Bees Like Flowers appeared first on deaniehumphrysdunne.wordpress.com.
By accepting you will be accessing a service provided by a third-party external to https://authorsdb.com/