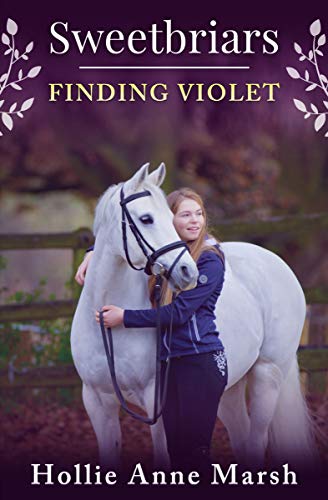 5.0 out of 5 stars An amazing, riveting tale you're sure to adore!
Reviewed in the United States on January 7, 2020Format: Kindle EditionVerified PurchaseHollie Anne Marsh has done it again! She's penned a wonderful, suspenseful story that will certainly appeal to young readers. In the third of her Sweetbriar series, "Finding Violet," readers will meet a young equestrian named Violet, who accidentally discovers she's adopted. Understandably, this knowledge upends her life. Violet loves her adoptive parents but she realizes several stressful events are affecting their lives and she doesn't want to add to the family's distress. But hiding her problem from her parents is affecting her health because Violet barely eats and her parents do not know the reason why.
As in any fantastic book, the main character changes as the story develops. I know readers and horse-lovers and others will be enchanted and enlightened by this book. Does Violet succeed in competitions? Any horse lover will be completely enthralled from cover to cover. It has my highest recommendation.
Review by children's author Deanie Humphrys-Dunne
copyright 2020: Deanie Humphrys-Dunne
The post Review of Sweetbriar's: Finding Violet appeared first on deaniehumphrysdunne.wordpress.com.