Setting goals: why do you need them?
 Do you have a dream?  First,  you must know what you want. What comes next?  You need to set your goals. Why should you set goals anyway?
Here are my thoughts on goals. If you don't have them, how do you know where you're headed? To me, it seems like you're driving around without an idea of your destination. Isn't that a waste of time and energy.
Let's imagine you want to be a dancer. First write your goal down and post it where you can see it every day. That way, you remind yourself of your plan. What do you need to do to become the exquisite dancer you'd like to be? I would think you need a schedule for practice. Remember, the more you practice the better you become.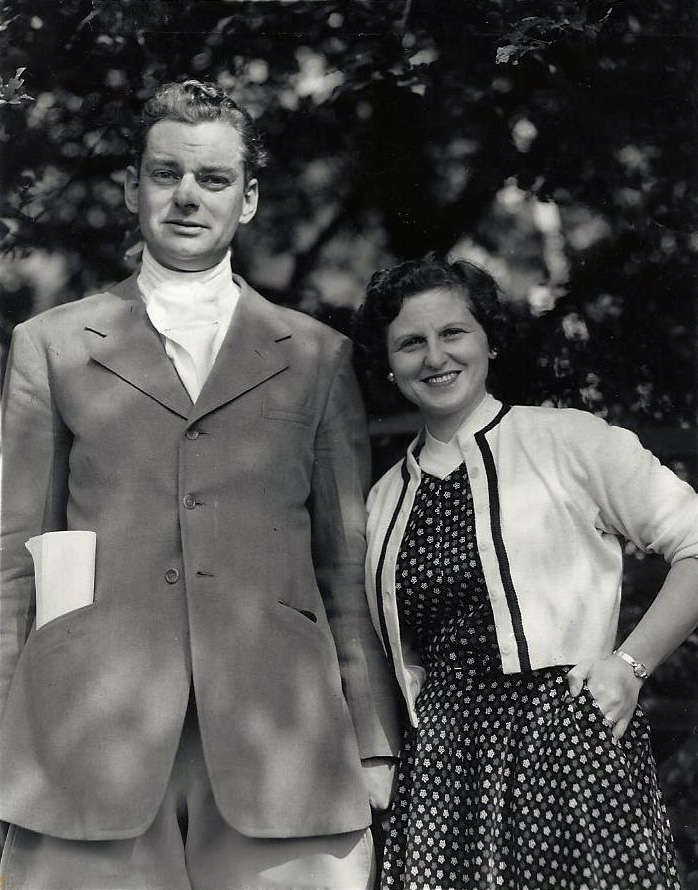 Mom and Daddy at Sweetbrier Picture included in "My Life at Sweetbrier."
Next, write down your short term goals. For example, would you like to perform in your first dance recital? When you write things down, it makes them more real, more attainable. Besides, when you reach one goal, imagine how you'll feel.
Keep writing your goals and crossing them off as you accomplish them. This will also build your confidence along the journey.
Now that you know more about setting goals and why that's important, I will tell you as a child, I wanted to become an equestrian champion. It was a long journey because I have a disability that complicated things. My legs weren't very strong, but I was blessed my parents said "You can do anything if you put your mind to it." My dad said certain things would take me longer, but that didn't mean I couldn't do them. He was right because it took me 6 years of riding every day before I started to learn to jump horses. In the beginning, my specialty was falling off and getting up.
But every time I fell, I learned what to do that would help me stay on the horse next time. 
So remember, "Keep your eyes on the prize" and before you know it, your dreams can come true. I think perseverance is the key to success. If you quit, you'll never know how close you were to reaching your goals. I'd love to know your thoughts. Thanks for stopping by.
Copyright 2018: Deanie Humphrys-Dunne
The post Setting goals: why do you need them? appeared first on deaniehumphrysdunne.wordpress.com.
By accepting you will be accessing a service provided by a third-party external to https://authorsdb.com/