Sweetbriar's Tabby's Big Year review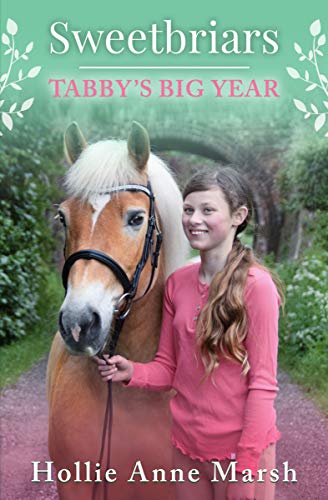 5.0 out of 5 starsAn entertaining book for teens and young adults!June 24, 2019Format: Kindle Edition
Verified Purchase
In this second book in the Sweetbriar's series, readers meet Tabby, a young lady with many conflicts in her life. She loves horses and riding, but she is dealing with several family issues. For example, she resents her mom and her older sister, Ava. But eventually, Tabby makes a plan to resolve her internal strife. This is one thing I liked about the story. I think readers will be pleased to see how Tabby has gained wisdom. The story is engaging. Readers will want to see what happens next. What does Tabby do to save one of her favorite horses? Does she reach some of her equestrian goals? Horse- lovers in particular, will love this story and cheer for Tabby' s success. I highly recommend it.
review by children's author Deanie Humphrys-Dunne
The post Sweetbriar's Tabby's Big Year review appeared first on deaniehumphrysdunne.wordpress.com.
By accepting you will be accessing a service provided by a third-party external to https://authorsdb.com/