The Art and Science of Delegation
Attract the Right Job or Clientele: 
NOTE:   Juliana Marulanda, ScaleTime Founder, provides you with today's infographic, 'The Art and Science of Delegation.' 
Don't be a part of the 75% group of small business owners.  ScaleTime found the majority to be spending vacation time stuck to their laptops dealing with business matters. If you haven't yet, hire qualified and reliable people. Don't skimp on training as it will prove to be an excellent long-term investment. The more you can trust your employees to deliver, the more you can focus your energy on expanding your business. Delegate tasks and avoid spreading yourself too thin.
Let this infographic teach you the art and science of delegation.
~~~
Juliana Marulanda is a business operations expert, speaker, and the founder of ScaleTime. With over 13 years of experience across Wall Street, the non-profit sector, technology startups, and family-owned businesses, she now helps service-based companies.
~~~~~~
Today's blog is provided to help you achieve The Smooth Sale!

Business Agility and Personal Development Are Requirements for Success
Whenever you believe a plateau is achieved, seek out help for getting your next climb in order!
We have partnered with the following companies to assist with your business growth and meeting your goals.  
Full Disclosure:  Fees may be applied and I may receive commission through the links.
            
Book Packages Available ~

email:

This email address is being protected from spambots. You need JavaScript enabled to view it.

  
Sales Hub – Direct OFFER: Inbound Selling Guide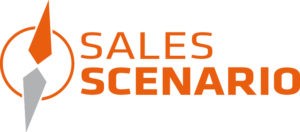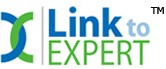 The post The Art and Science of Delegation appeared first on SmoothSale™.