The Case of the Mystery of the Bells Review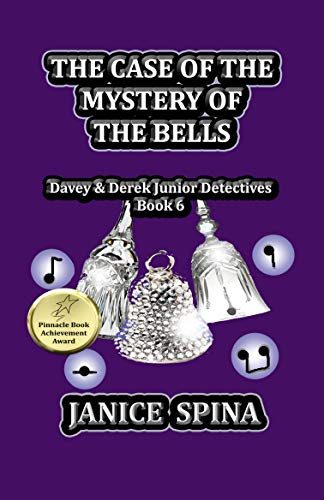 5.0 out of 5 starsA great, entertaining story for children and teens
May 7, 2019Format: Kindle EditionJanice Spina's new book "The Case of the Mystery Bells" Davey and Derek's Mystery Book 6, is another entertaining, wonderful story. This time the twins, Davey and Derek work diligently to solve the mystery of the bells. Why to they hear bells at certain times? Who are the ghosts in their dreams? Why do the boys hear bells in their dreams? Even their gifted Aunt Gigi is baffled from time to time. The boys are introduced to a new member of the family and they even learn more about their ancestry. Young readers are sure to enjoy this story and marvel at the literary skills of its author, Janice Spina. I highly recommend this story. * I received a free copy of this book and chose to review it without compensation.
Review by Deanie Humphrys-Dunne
Copyright 2019
The post The Case of the Mystery of the Bells Review appeared first on deaniehumphrysdunne.wordpress.com.
By accepting you will be accessing a service provided by a third-party external to https://authorsdb.com/