What Can You Do To Improve Communication?
Photo by Andy Kelly, via Unsplash

Attract the Right Job Or Clientele:
When few respond to our messaging as we desire, we can ask ourselves, what can you do to improve communication?  Moments after sharing my early corporate sales stories with a friend, a phone call almost became a replay of the descriptions of my observation of poor sales practices.
Often, I state that bad experiences will somehow transform into excellent outcomes.  My corporate history was painful in the sales arena; thankfully, it was joyful with clients. The following stories explain the 'why.'
My Story
I previously wrote that not being permitted training on my first job was a blessing in disguise.  Although I knew nothing about the business equipment I was to sell, or how to sell for that matter, I was in a far better position to excel!  The gift proves true over and over again.
New salespeople typically receive sales scripts. Most trainers (some who never were in the field selling) proudly give each new representative a typed dictation. Worse is, they say, 'memorize the script, and you will exceed sales goals.'  But nothing can be further from the truth.
"Use robotics for efficiencies, but don't become a robot!
Management has a responsibility to review the training their representative receive, similar to representatives being responsible for further education.  Being a part of the herd mentality and mimicking what one hears is almost similar to becoming a robot.
Just as each salesperson is different, so is each prospect and each company.  Therefore, how is it possible for the same verbiage to work well within each account? The fact is, for the commentary to work every time is not possible.  Trainers are to ask themselves, 'what can you do to improve communication?'
Going further down the rabbit hole, on my second job, the sales trainer said this:  "Call your prospect every single day and don't let up until they agree to purchase." What?!  His instruction is the best way to turn off every single prospective client that stands before you.
Once I was granted training, I would do all of the exercises required of me in class.  On the way out, I would thank the instructor for their time, but I never mentioned the script.  Diplomacy is always essential.  I knew that a report card for each of us was to be given to the sales managers.
The job of a sales representative is a balance of being obedient in the office (within reason) and serving clientele as we each believe to be best.
The most startling difference between using a script and not was on my first job.  I had been a stay-at-home mom for many years.  To my disadvantage, I was not aware of the new business equipment of the day. Because I was a female and bound to fail, training was off-limits for me.
What did I do instead? I made friends with prospects and had fun-filled and engaging conversations. Watch the video as it speaks to the importance of maintaining your personal brand.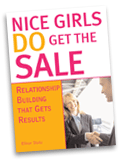 Related Blog Stories:
Do You Use The Psychology Of Selling?
Do You Communicate An Improved Future?
Do You Model The Sales Success Triangle?
Are You Creatively Adapting To Future Business?
Who Are You Trying To Attract?
Your Story:  What Can You Do To Improve Communication?
If you are wanting to know how to improve sales, be the third person observer of how you perform. Your results reveal all; whether you need improvement or all is good.
Integrity begins with us, and it is the first thing most prospects will seek out upon initial meetings.
Begin by honestly answering these two questions:
Do others see you as helpful, authentic, and caring about their outcome instead of only the business at hand?
Are you solely following the mandates of your employer or the entrepreneurial need to earn money?
Each time you win or lose business, review the circumstances. Most importantly, confirm if there are strategies and habits in need of change, or if everything is proceeding relatively smoothly. Being flexible in your approach and willingness to learn continually will have you at the top of your game.
Each month set new a new goal that ties into your year-end plan. Then set weekly and daily goals, all the while paying attention to your running task list. Keep a CRM database up-to-date and be punctual on follow-up. It's the little adjustments that can make a big difference in your outcome. Take note of how everything plays out and continue readjusting. You will soon find yourself with less stress and enjoying life more.
Sales Tips:  What Can You Do To Improve Communication?
Acknowledge receipt of a script but do not use
Be authentic and curious
Inquire why the interest in having a meeting and explore further
Enjoy the conversation with an exchange of insights
Once all ideas are out in the open, ask prospects to prioritize the list
Ask prospects how they prefer to communicate for follow-up
Inquire as to how often you are to check in with clients
When dealing with larger companies, include department heads involved with the project
Treat all employees equally as everyone has decision-making capabilities
Celebrate Success!
Today's insights are provided to help you achieve the Smooth Sale!
RESOURCES FOR PERSONAL AND BUSINESS GROWTH: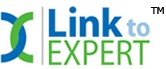 "It is not who you know – it is who knows you and what your expertise can do for them plus understands the value of hiring you." Visit LinktoEXPERT.
Women's Information Network (WIN) is an education-and-event-based Global Community of Women Helping Women Live Their Best Lives through Celebration, Self-Improvement, and Service.

Vengreso provides Easy-to-follow on-demand sales training for LinkedIn.  It is a robust, well-designed training for all learning styles. Those who delve into the learning will become adept at building their desired clientele. The bonus is in enjoying more robust sales. Should this be of interest to you, or for your team, you may message me on LinkedIn or contact me by clicking this link.
Stuck at home like everyone else?  Check out the WebTalk one-stop platform to build your marketplace and grow social connections.  Sync and syndicate your apps.  Showcase your talent, brand, and offerings; connect, and earn money. The platform is in beta format so now is a great time to join!  Click this link ~  earn.webtalk.co/6790675 No cost to join!



The post What Can You Do To Improve Communication? appeared first on SmoothSale™.
By accepting you will be accessing a service provided by a third-party external to https://authorsdb.com/