What is horsemanship?
How would you describe horsemanship? Do you think it's only learning to ride horses? I think it's much more than that. One of the elements of horsemanship is building a relationship with your horse. How would you do that? You can study his personality. Does he like being patted? Does he search your pockets for treats? What makes him happy or displeased? Find out what he enjoys and work that into his schedule. If he likes jumping, practice that. If he likes dressage, have fun with that.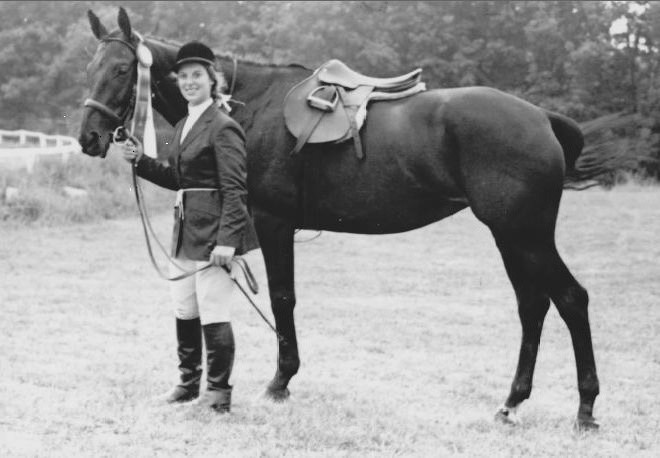 Peach and me
Photo by Bob Moseder
Included in My Life at Sweetbrier
Be sure to spend time with your horse. Learn about general care like grooming, feeding, etc. Try to develop a bond with your horse. I think it makes a huge difference to have this special relationship.
Another thing you might learn while riding is sportsmanship. Our parents taught us it's much easier to be a gracious winner than loser. You might try a little humility when you win and remember if you lose, other opportunities will come along. No matter who you are, you'll have good days and sub par ones so keep that in mind.
I hope these suggestions make you a happy, well-adjusted horseman/woman. Have fun and treasure your experiences with your horse each day.
copyright Deanie Humphrys-Dunne 2019
The post What is horsemanship? appeared first on deaniehumphrysdunne.wordpress.com.
By accepting you will be accessing a service provided by a third-party external to https://authorsdb.com/