You Are Not Alone!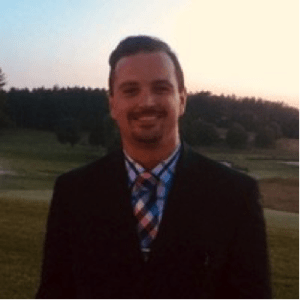 Note: Tim Blaney Founder/CEO of SalesMaps, INC. provides today's Blog Story
Tim Blaney is the Founder and CEO of SalesMaps, a Freemium Navigation App designed for sales people and anyone else who drives for work. He has over 10 years' experience in Customer Service, B2B Sales and Recruiting. He truly believes in the importance of your circle of influence, and having the right people around you for your journey. The most important lesson that he has learned through his journey into entrepreneurship is that even if you think nobody out there understands how hard it is, you're wrong and if you know where to look you can find those people who will support you that have been there and made it out the other side.
__________
Potential
"He just has so much potential", "If he only applied himself". Did you ever hear stuff like this growing up? I know I did.
I never saw the value of homework or the tests based mostly off what you learned on your own time. I was a C Student, and gave all my extra time to sports and friends. This carried right over into my freshman year of college.  I never made it past that point.
With school no longer being an option, I had no choice but to get a job. I got a customer service job in sea of cubicles.
I quickly grew tired of doing the same as everyone else.  I wanted to build the life I wanted.
Excuses Lead to Being Alone
When I decided to make the switch to sales, I expected encouragement on my next venture. Instead, I was met with doubts and excuses.
I listened, went back to my cube, and took a minor promotion. One day,  I was ready to explode again. With long hours and no incentive to work harder, I knew I needed to make a change.
This time, I decided I was all in. I applied to a sales position and was met with very positive feedback. The challenge was in the need to move to Cleveland for 7-9 months for extensive training. With a 9-month old son, that just wasn't an option.I was back to the pit of misery.
Six months later, I became determined to do what I wanted no matter what!
Game Changer for Not Being Alone
I applied for a management position with a new company.  It wasn't the sales position I wanted, but an opportunity that excited me,
Unfortunately, it came with 3 hour per day commute.  But, I was excited to finally get my shot.
Audio books became my friend during the long commute. I discovered "6 Months to 6 Figures" by Peter Voogd.  By the time I finished, I knew my life was about to change for the better. I started treating every action in my day with clarity and intent.
I built an amazing rapport with my customer base and was constantly commended for my "Sales Skills" on the help desk. When the company decided to re-structure their service package I finally got my chance!
Three months were spent in sales training.  The next six months, I was thinking I wasn't good enough because I wasn't closing any deals.
Next, I learned there is no such thing as a "natural salesman" it requires a lot of hard work and training.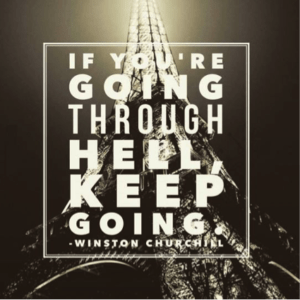 Personal Development
Giving up is not in my DNA. I listened to "6 Month to 6 Figures" again with determination to be successful.
I visited a friend, working for a staffing agency, to see if he could help me find a job. Four hours later, I had an offer to work for that agency as a Recruiting Manager.
It was still sales, but with a different approach.
Step outside of your comfort zone and explore every opportunity presented to you.
I spent the next year learning and being trained by the top staffing firm in the world. I spent the following year on the road 3-4 days a week visiting clients and prospects.
I listened to more audio books to learn everything I could about personal development and proper sales tactics. I got good at it! This included "Rich Dad Poor Dad", "Sell or Be Sold", "The 10X Rule", and "If you're not first you're last" to name some of my favorites.
The Ah-Ha Moment 
Driving 4,000 miles a month, I was sick of calculating miles for my expense report. It was difficult to plug the appointments from my calendar into google maps, because I never remembered to use the trip odometer in my car.
My vision for the future was being able to easily navigate to my clients, and get a short report with the details of that trip.
The tool I needed didn't exist.
I decided to create the desired tool.  SalesMaps was born. My journey to success took a major turn in the right direction! 
Game Changers Academy for Erasing Being Alone
I listened to Peter Voogd's book again. This time, I gathered info on his Game Changer Academy.  It is a group of like-minded entrepreneurs who are there to support each other, and share lessons. I decided that this was something that I needed to be a part of, and it was a key component to the success of SalesMaps.
I gathered up the money that I had, borrowed the rest and joined the group.
One week into the group, I realized this is what I had been missing;
A group of likeminded people
Those who have been through this experience
Individuals who know what it takes to bounce back from failure and push forward towards success.
These people know that life is about persistence in the face of adversity. I was surrounded by negativity. I finally heard,
This is hard, everyone struggles, but you have to keep going.
I'm here for you – You Are Not Alone!
In sales and entrepreneurship, the daily struggles are very hard and sometimes flat out over-whelming. However, it can be for everyone. You are not alone!
Others have been where you are, struggled with your struggles and if you keep at it, it's going to be ok. There are people out there who get it and are willing to help you if you know where to look. And if you don't know where to look, email me at This email address is being protected from spambots. You need JavaScript enabled to view it. and I'll tell you its ok and show you where to look.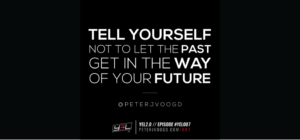 Circle of Influence
Thanks to finding a network and community like the Game Changers Academy, I was able to shift my perspective.
It's about shifting your circle of influence and surrounding yourself with people who see your vision and hustle, and who know that's enough to get started. I've been working on getting my company off the ground for about six months now. Some days I can almost feel that seven figures in my bank account. Other days, I want to put my head through a wall.
But I am not alone and I've surrounded myself with people who get it.
You'll be the 6th
Before you give up, know that:  you become the average of the five people you spend the most time with. Think about who those five people are. Even if it is not where you are now, its where you are heading, if those five people are broke you'll be the 6th, if they are successful you'll be the 6th.  If they go out drinking every weekend you'll be the 6th. And if they are focused on their goals, you'll be the 6th.
Focus on the right attitude, constant persistence, the right people, and just remember, you are not alone!
Sales Rep Expenditure and Income Facts Taken from the SalesMaps website: 
Sales reps drive on average 20,000-40,000 miles per year (13,476 National Average)
Sales reps spend 80 hours a year on average tracking their miles
The average sales salary is $57,140 per year ($27.47/hr)
$27.47 * 80 Hours = $2,197.60 of earned income from just tracking their miles
Sales Tips to Avoid Being Alone
Be congenial with clientele to have them treat you as an order taker
Encourage teamwork around you
Offer help wherever you may
Respect and kindness sell more than proving you are the best
Treat everyone you encounter as a contributor
Hear out all perspectives before coming to a conclusion
Participate in a collaborative group
Share postings within your community
Work toward a benefit for all to realize the bigger win along with a returning and referring clientele
Celebrate Success!
The above tips are shared to help you achieve the Smooth Sale!
Business Agility and Personal Development Are Requirements for Success

We have partnered with the following companies to assist with your business growth and meeting your goals.  
Full Disclosure:  Fees may be applied and I may receive commission through the links.
            
Book Packages Available ~

email:

This email address is being protected from spambots. You need JavaScript enabled to view it.

  
Sales Hub – Direct OFFER: Inbound Selling Guide

The post You Are Not Alone! appeared first on SmoothSale™.